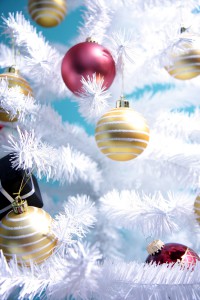 Whether you celebrate Christmas, Hannukah or another holiday in the month of December, when you have cancer, this is a particularly precious time for you to enjoy with family and friends. Here at Issels®, we love this time of year, so it's our pleasure to help you find wonderful ways to create beautiful life-long memories for your loved ones. Here are a few tips that will inspire you to start your holiday planning off right.
Tip #1: Take plenty of pictures – A picture is worth a thousand words, and the more pictures you have of your holiday celebrations, the better. When the celebrations are over, why not get together again and put together some photo books or scrapbooks depicting the joys of your holiday. If you really want to make a fun keepsake, you can have books professionally printed for everyone in your family.
Tip #2: Create new traditions – We all have our favorite traditions, but maybe it's time to start some new ones this year. Perhaps you can add in some fun holiday games like a gift exchanging activity. Or, maybe you could plan a holiday cookie exchange. These traditions are a lot of fun, and they encourage everyone to get involved in a different way.
Tip #3: Consider getting involved in your community – There's no better way to celebrate the holidays than giving back to your community. If you know a family who needs help buying presents, consider pooling your funds to surprise them. It is a season of giving, after all.
Here at Issels®, we specialize in not only improving the quality of life for our patients, but also in providing them with effective, alternative cancer treatments. If you're interested in learning more, please contact us today.