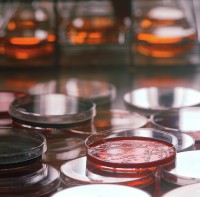 Finding a cure for cancer has been probably the top priority for the medical community for more than 50 years. In that arena, the development of immuno-oncology has been a game-changer, with experts referring to it as "a whole new era" of cancer treatment.
Clinical evidence
This view was strengthened by two studies presented at the recent annual meeting of the American Society for Clinical Oncology. Both involved nivolumab, an immunotherapy drug that has already been approved by the Food and Drug Administration for treating metastatic melanoma in patients for whom other medications have been unsuccessful.
In one study, nivolumab was paired with ipilimumab to reduce tumor size in patients with advanced melanoma by almost 60 percent. Melanoma is the most deadly form of skin cancer. The other study demonstrated that nivolumab reduced the chances of death from lung cancer by more than 40 percent.
The new standard of cancer treatment?
Results were so positive that they encouraged experts' view that immunotherapy drugs could eventually replace chemotherapy as standard treatment for cancer. Prof. Roy Herbst, chief of medical oncology at Yale Cancer Center, believes that day could happen within the next five year.
Nivolumab is classified as a "checkpoint inhibitor," meaning that it blocks the proteins that help cancer cells "hide" from the immune system. Using it in combination with other drugs gives immune cells a better chance to do their job.
Our center for immune-oncology has been successfully treating patients with individualized therapy protocols for nearly 15 years. Visit our website to hear and read testimonials in the words of our real-life cancer survivors.