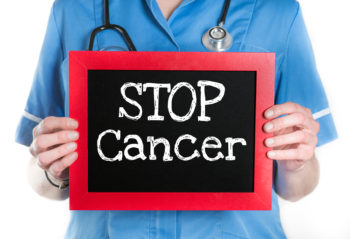 Researchers already know that cancer cells are often able to evade detection by the body's disease-fighting immune system. A recent study shows they may also streamline their genomes for faster replication.
The good news? This information can be used to predict whether a tumor will be vulnerable to DNA-damaging immunotherapy for cancer.
What Is Ribosomal DNA?
Ribosomal DNA, which is present in both healthy and cancerous cells, is the key. This DNA carries the code for ribosomes, which produce the proteins that are responsible for many cell functions.
Copies of these DNA sequences are subject to constant expansion and contraction. A research team at the Stowers Institute, led by Jennifer L. Gerton, Ph.D., set out to show that cancer cells would select for expansion for more rapid proliferation.
A Surprising Discovery
Amazingly, after examining DNA in normal and cancer cells in both humans and mice, the team discovered that the cancer cells held fewer copies of ribosomal DNA. Despite this fact, the cells were able to efficiently make more ribosomal RNA and synthesize more protein.
Dr. Gerton theorizes that less DNA to copy enables faster replication. The side effect of this downsizing is a greater sensitivity to DNA damage, which Dr. Gerton's team demonstrated by treating the cancer cells with four different DNA-damaging drugs.
Issels®: Ahead of the Curve with Immunotherapy for Cancer
For decades, Issels® has been using innovative immunotherapy methods to successfully battle all types of cancer, so we're uniquely positioned to adopt the rapid advancements in the field. Contact us today for more information about immunotherapy for cancer programs that are tailored to meet your individual needs.