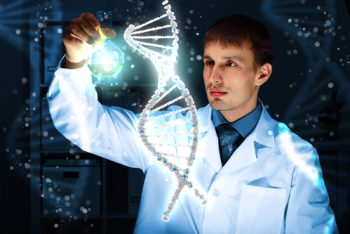 Researchers have been focusing on CAR T-cells as the basis for a promising immunotherapy cancer treatment. Recent trials show encouraging results for the use of CAR T-cells in fighting advanced multiple myeloma.
CAR T Cells: A New Approach in Cancer Treatment
Scientists are excited about CAR T-cell therapy because it uses a patient's own immune cells to treat cancer. The cells are gathered from the patient's blood, engineered to produce chimeric-antigen receptors (CARs), and multiplied in the lab to reach quantities in the billions.
At that point, the cells are reintroduced into the patient's bloodstream, to where they attach themselves to specific targets on cancer cells. CAR T-cell products, currently awaiting FDA approval, target the CD19 antigen in leukemia and lymphoma.
Can CAR T-Cells Treat Different Cancers?
Two CAR T-cell trials were recently conducted in the United States and China. Results were presented last June at the annual meeting of the American Society of Clinical Oncology in Chicago.
Both trials examined the use of CAR T-cells that target B-cell maturation antigens (BCMA), which are proteins found in myeloma cells. Most of the patients in the studies achieved positive results, with many experiencing complete remission.
CAR T-cell research is still in the early stages. Testing will continue to validate these findings and determine whether CAR T-cell therapy is a viable treatment method for cancer patients.
Issels®: A Pioneer in Immunotherapy
We have a history of successful use of vaccines, NK cells and other cancer treatment methods. Contact us to learn more about why Issels® is the leader in personally developed immunotherapy programs.