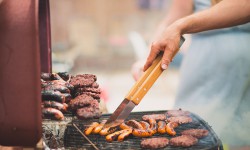 Doctors regularly warn patients that obesity is linked to an increased risk of cancer. A study by researchers at MIT has shed some light on how high-fat diets can trigger colon cancer.
The Role of Stem Cells in Colon Cancer
Colon cancer arises from mutations that tend to accumulate among intestinal stem cells, which last a lifetime. Omer Yilmaz, an assistant professor of biology at MIT, led a team that set out to discover the process behind these cellular changes.
For nine months to a year, Yilmaz and his team fed healthy mice a diet composed of 60 percent fat. In addition to gaining up to 50 percent more body mass, these mice developed more intestinal tumors than those on a healthy diet.
Effects of High-Fat Diet on Intestinal Cells
Researchers observed significant changes in the intestinal stem cells of the mice:
The mice eating a high-fat diet had a higher number of intestinal stem cells. In addition, they were able to operate free of input from niche cells that normally regulate stem cell activity.
Progenitor cells, which are differentiated "daughters" of stem cells, began to take on characteristics of stem cells, including longer life span and ability to generate mini-intestines outside the body.
Yilmaz is hopeful that, with further investigation, this information will lead to identifying new methods of cancer treatment for obesity-related tumors.
The Issels® Difference: Non-Toxic, Personally Tailored Cancer Treatment
We use genomic and other specialized testing to make sure our cancer treatment is designed to meet your specific needs. Contact us to learn more about cancer vaccines and other immunotherapy programs at Issels®.