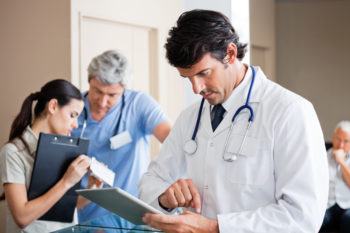 Clinical trials are essential for continued development of immunotherapy and other cancer treatment methods. A recent study shows that while cancer patients recognize the importance of clinical trials, they lack the same understanding about the concepts behind the process.
What Is the Public Conception of Clinical Trials?
Oncologist Catherine Kelly of Mater Misericordiae University Hospital in Dublin led a study involving 1,090 cancer patients being treated in centers across Ireland. Kelly presented the results at the September meeting of the European Society of Medical Oncology (ESMO) in Madrid.
Despite the fact that more than 25 percent of the subjects had previously participated in clinical trials, misunderstanding of central concepts was widespread throughout the responses.
Nearly three-quarters of those who had never taken part in a clinical trial didn't understand that the types of treatment are randomly assigned. Surprisingly, this also applied to more than half of the patients who had participated in trials.
Most patients didn't understand the concept of clinical equipoise, in which no one knows which of the treatments being tested is better. With previous clinical trial participants, an astonishing 60 percent believed that their doctor knew which treatment was better.
Why Understanding of Clinical Trials Matters
Results of this study were consistent with those from earlier studies. Kelly pointed out the need for doctors to address these misconceptions that instill fear in patients, preventing them from participating in trials.
Issels®: Cancer Treatment that Meets the Test of Time
At Issels®, our cancer vaccines and other immunotherapy treatments are not trials. Contact us to learn more about our long-standing success with individually tailored cancer treatment protocols.