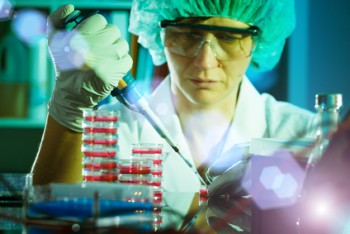 One of the benefits of cancer immunotherapy is that it can offer options for patients when other treatments have failed. Doctors are having success with a new DNA-based treatment for certain forms of lymphoma.
CAR T-cell Therapy and Lymphoma
Chimeric antigen receptor T-cell therapy (or CAR T-cell therapy) may sound complicated, but the basic principle is simple. CAR T-cell therapy, like most types of cancer immunotherapy, works by boosting the ability of a patient's own immune system to fight cancer.
With this procedure, T-cells are harvested from a patient and genetically engineered to produce surface receptors. The T-cells are then reintroduced into the patient's system, where the receptors target a specific protein expressed by the lymphoma cells.
Dimas Padilla, a 44-year-old man from Orlando whose lymphoma had returned for a third time, was one of the 101 patients involved in a test of CAR T-cell therapy. Approximately half of the group experienced complete remission. Padilla himself has been tumor-free for 18 months.
Yescarta Wins FDA Approval
In October 2017, the FDA approved this treatment under the trade name Yescarta for use with certain types of B-cell lymphoma. This is only the second gene therapy to pass FDA approval, but at this point usage is restricted to patients who have unsuccessfully undergone at least two other forms of treatment.
Issels®: Personally Developed Cancer Immunotherapy for All Patients
No two cases of cancer are the same. Our non-toxic immunotherapy programs are created to meet each patient's needs, even if previous treatments have failed. Contact us to learn how we have helped numerous patients achieve long-term remission.