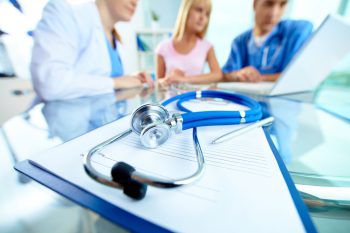 While some cancer rates have dropped, cases of liver cancer have actually tripled since the 1980s, with only 20 percent of patients surviving more than five years after diagnosis. Scientists are hoping to fight this trend with the discovery of a new protein biomarker that can lead to earlier cancer immunotherapy.
Dire Prognosis for Liver Cancer
The grim mortality rate for liver cancer is largely due to the fact that it's usually diagnosed in late stages, by which point the liver has already sustained too much damage. A study recently published in the journal Nature describes findings that may enable earlier diagnosis.
Using Tumor Suppressors for More Accurate Diagnosis
Anti-cancer proteins known as tumor suppressors have the ability to check the rapid cell growth. Problems arise when the tumor suppressors in cancer cells fail to do their job.
A team at the University of Basel in Switzerland went in search of more effective tumor suppressors by testing a mouse model of liver cancer. The researchers examined more than 4,000 individual proteins in the diseased tissue and compared them to those in healthy tissue.
One protein called histidine phosphatase (LHPP) was found in healthy tissue but not in the tumor cells. Similar results were found when the team focused on LHPP in humans with liver cancer. Scientists are hopeful that LHPP can serve as a biomarker, allowing for earlier diagnosis and treatment.
Cancer Immunotherapy for Late-Stage and Therapy-Resistant Tumors
Issels® has a successful track record of helping patients with late-stage and therapy-resistant cancers achieve long-term remission. Visit our website to read and hear these stories from patients in their own words.