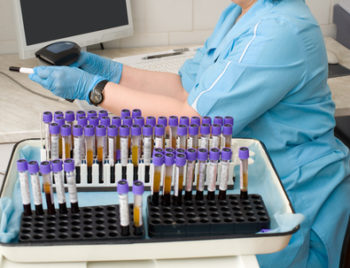 Scientists have long been puzzled by the process of metastasis in breast cancer and what causes the cells to lie dormant. A recent study revealed valuable information that can pay off with more effective breast cancer treatment.
Understanding Latency in Breast Cancer Metastases
Researchers at the Institute for Research in Biomedicine (IRB) in Barcelona set out to study estrogen-positive (ER+) breast tumors that feature long periods of asymptomatic latency. This type accounts for 80 percent of breast cancer cases.
The Barcelona team identified a protein kinase called MSK1 as the primary regulator of dormant metastases. After examining clinical samples from patients, the researchers determined that ER+ breast cancer tumors that don't express MSK1 tend to suffer earlier relapse, while those that do express MSK1 experience later metastases.
Breakthrough in Breast Cancer Treatment
Head researcher Roger Gormis explained that little was previously known about why breast cancer metastasis time varies from one patient to another. Study results also showed that suppressing MSK1 causes faster-growing cancer cells that have a greater chance of metastasizing.
Benefits of the study are two-fold:
– Doctors may be better able to identify patients who are more likely to relapse and adjust treatment protocol.
– Scientists may be able to develop a treatment that mimics the role of MSK1, thereby keeping metastasis dormant for as long as possible.
Effective Late-Stage Cancer Treatment at Issels®
Our non-toxic, personally tailored immunotherapy programs have effectively treated patients with late-stage and therapy resistant cancer of all forms, including breast, lung and colorectal. Contact us to learn more about why Issels® is the leader in state-of-the-art immunotherapy treatments.