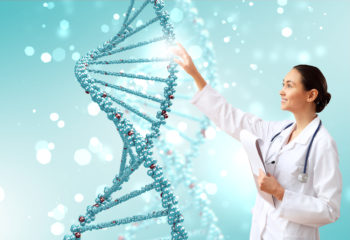 One of the concerns with traditional cancer treatment is the range and severity of potential side effects that may occur. Based on the results of a recent study, patients with advanced breast cancer who are treated with a certain combination of drugs are at greater risk for serious side effects.
Fighting Cancer on Two Fronts
Some breast cancers are classified as "hormone receptor-positive." Signals from hormones such as estrogen and progesterone reach receptors in the cancer cells, triggering further growth. Patients are commonly treated with a receptor blocker such as tamoxifen in conjunction with drugs that specifically target molecules involved in cancer cell development.
Previous research indicated that this combination therapy enabled patients to live longer without progression of the tumors. The missing piece of the puzzle was the extent to which treatment could cause side effects.
Evaluating Side Effects of Combination Therapies
A study conducted by an international research team found that patients with combination therapy were more susceptible to side effects such as fatigue, diarrhea and hyperglycemia. The degree of risk varied based on the particular drugs involved.
Scientists plan to use these results to design courses of treatment that are less likely to produce side effects. In the meantime, since these therapies do have benefits, doctors will have more information to use in prescribing and managing combination drug treatments.
Issels® Leads the Way with Non-Toxic Cancer Treatment
Personalized cancer treatment at Issels® uses a patient's own immune cells, reducing the risk of of debilitating side effects. Contact us to learn more about our cancer vaccines and other innovative treatment programs.