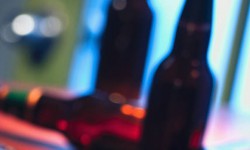 One of the most tragic aspects of the hundreds of thousands of cancer related deaths that occur each year is that such a large percentage of them could have been avoided. According to the World Health Organization (WHO), harmful alcohol use causes more than 351,000 cancer-related deaths every year. At Issels® Integrative Immuno-Oncology, we strive to reduce cancer deaths by using proven treatment methods. But we also want you to make informed decisions about lifestyle choices that may increase your risk of developing cancer.
Drink for a healthy heart?
Moderate drinking has been credited with lowering the risk of cardiovascular disease, heart failure, and stroke. What is important to note about this is that alcohol consumption causes much more disease and death than it prevents. That is according to Ronald Watson, Ph.D who is a world-renowned alcohol researcher and professor at the University of Arizona.
Moderate consumption and cancer
Most people realize that alcoholics are at high risk of liver cancer. But less talked about is that moderate drinkers are likely increasing their risk for colorectal, esophagus, mouth, throat, and breast cancer. Researchers believe alcohol not only lowers the immune system's defense of cancer, but the body's action of metabolizing alcohol can cause cancer. For many people, the high risks associated with alcohol consumption outweigh the potential benefits of moderate drinking.
To learn more about the non-toxic cancer treatments that we have been using for more than 60 years to successfully treat patients with all forms and stages of cancer, contact Issels® Integrative Immuno-Oncology. To stay updated on the latest cancer news and research, sign up for our free e-Newsletter.