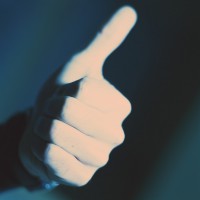 For cancer patients, advice and knowledge from people who have experienced the same anguish, pain, and worry that they are currently experiencing can be some of the most important medicine they receive. It can make the difference between giving in to the disease or finding the necessary strength within themselves to overcome cancer. At Issels® Integrative Immuno-Oncology, part of our mission is to empower cancer patients by providing them with the information they need to make informed choices about their treatment and to live their life to the fullest.
UPLIFT
UPLIFT: Secrets from the Sisterhood of Breast Cancer Survivors is a collection of interesting and sometimes amusing anecdotes from women who have experienced and survived breast cancer. They are various ages and come from different backgrounds, but they are all part of the sisterhood that has faced a cancer diagnosis, dealt with the harsh side effects of treatment, and overcome this horrible disease. They share the same goal of empowering other women by sharing the strategies and tips that helped them find the right support groups, cope with hair loss, and manage their relationships with family and friends.
Remain positive
Well meaning friends and family often make it is easy to slide into a negative frame of mind and focus on the worst aspects of your situation. This book maintains a consistently upbeat tone. Each breast cancer survivor in UPLIFT serves up encouragement and inspiration. They know firsthand that wallowing in self-pity is a pointless waste of time and energy for every cancer patient.
View testimonials from our Issels® family of cancer survivors and contact us to learn more about our personalized immuno-oncology treatments.