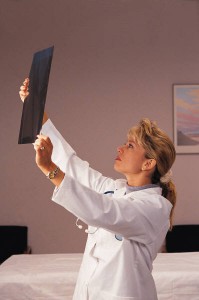 Sarcoma is a relatively rare form of cancer, so it doesn't have the same public awareness as leukemia, breast cancer or other well-known types. Here's what you should know about this "forgotten cancer."
What Is Sarcoma?
Sarcomas can be found anywhere within the body. They fall into two general types: soft tissue sarcoma, which occurs in muscles, blood vessels and connective tissue, and bone sarcoma.
Approximately 15,000 new cases of sarcoma are projected to be diagnosed in the United States during 2017. While the five-year survival rate is around 50 percent, sarcomas are known to frequently recur and metastasize.
5 Important Facts About Sarcoma
• Sarcomas account for only about one percent of adult cancer diagnoses, but they make up roughly 15 percent of cancers diagnosed in youngsters under the age of 20.
• While sarcomas can be found anywhere in the body, 50 to 60 percent of soft tissue sarcomas occur in the arms and legs.
• Most sarcomas arise from unknown causes. Certain genetic conditions or exposure to toxins can increase risk.
• Due to its rareness and lack of symptoms in the early stages, sarcoma is difficult to detect and diagnose.
• Few doctors have much experience with cancer treatment for sarcoma, so it's essential to follow up a diagnosis with a second opinion from a specialist.
Personalized Cancer Treatment at Issels®
Whether you've been diagnosed with a rare cancer like sarcoma or a more common form such as lung cancer, we will create a specific immunotherapy cancer treatment to address your individual needs. Contact us to learn more about the Issels® difference.