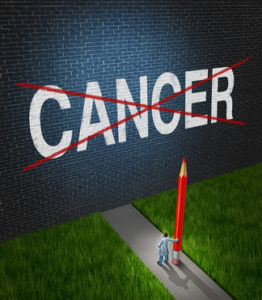 As immunotherapy becomes an increasingly significant factor in cancer treatment, major pharmaceutical companies are scrambling to get their own piece of the pie. One of the minor players has seemingly vaulted ahead of the competition by targeting a niche segment of the market that had been largely overlooked.
AstraZeneca's Second Chance for Success
AstraZeneca made a bold but risky move by going all-in on their pair of immuno-oncology drugs (IO) designed to treat lung cancer. The combo turned out to be a major failure, which seemed to spell doom for the company.
Surprisingly, trial results presented at a recent European cancer conference seem to indicate a turnaround for Astra's fortunes. Imfinzi, the lead drug in their IO duo, has proven to be more successful in treating patients with mid-stage lung cancer.
Blazing New Trails in Cancer Treatment
Most pharmaceutical companies concentrate on late-stage lung cancer, which represents a greater share of the market. Focusing on the under-served mid-stage lung cancer segment gives Astra the chance for modest but substantial sales growth outside the shadow of competitors such as industry leader Merck & Co.
According to experts, pharmaceutical industries are so fearful of losing business that they tend to stay in the same lane as their competitors. The experts believe that a company has a greater chance of success as a pioneer in an area with little activity.
Issels®: Leading the Way in Personalized Cancer Treatment
While immunotherapy is a seemingly new development in cancer treatment, we have been using cancer vaccines and other non-toxic protocols for decades. Contact us for more information about our individually tailored treatment programs.