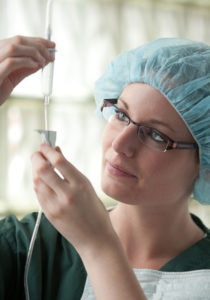 As medical researchers have waged a decades-long battle to find a cure for cancer, the possibility of using a patient's own immune system to fight tumors has been an exciting but unattainable dream. Today that dream is becoming reality with immunotherapy for cancer treatment.
"The Medical Equivalent of Splitting the Atom"
Traditional cancer treatments such as chemotherapy and radiation are designed to attack tumors directly. In contrast, immunotherapy aims to boost the power of a patient's own immune system to battle cancer.
Dr. Jedd Wolchok, chief of melanoma and immunotherapeutics services at Memorial Sloan Kettering in New York City, refers to immunotherapy as a "fundamental change" in the approach to cancer treatment. Billions of dollars are being invested to fund hundreds of trials in which cancer patients anxiously plead to participate.
How Does Immunotherapy Work?
Your immune system is a complex network of cells, tissues and biochemicals that protect your body against illnesses caused by viruses, bacteria and other foreign substances. Cancer is particularly stubborn because it often evades detection by the immune system, allowing tumors to grew unchecked.
Immunotherapy comes in two basic forms:
Immune cells are removed from a patient, reprogrammed to fight cancer cells, and returned back into the patient's bloodstream.
Checkpoint inhibitors are drugs that block the mechanisms used by cancer cells to shut down the immune system.
State-of-the-Art Cancer Treatment at Issels®
Our founder, Dr. Josef Issels, was a pioneer in the development of immunotherapy, and we're proud to continue his legacy of helping patients successfully fight cancer. Contact us to learn more about our innovative programs of individually tailored cancer treatments.