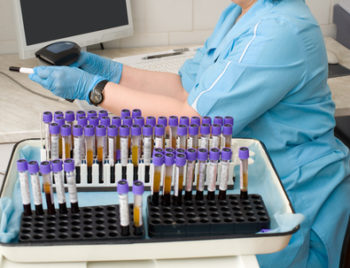 Thanks to innovations in testing methods and proactive awareness campaigns, doctors are able to diagnose cancer earlier then ever, increasing the chances of successful cancer immunotherapy. The second part of the equation, predicting the degree of malignancy, is a puzzle that remains to be solved.
When Is a Patient Truly Free of Cancer?
After treatment, a patient who shows no signs of cancer cells is classified as "no evidence of disease." While the patient may display no visible tumors, doctors have no way of knowing if the cells have metastasized to other areas of the body where they may later resurface.
Chemotherapy and other treatments are often prescribed to decrease the chance of metastasis. Doctors tend to err on the side of caution, assuming that all patients are vulnerable, so many endure grueling rounds of treatment that end up being unnecessary.
"Focus on the Soil, Not the Seed"
For the most part, researchers have concentrated on unraveling the mysteries of cancer cells themselves to understand how they grow and spread. In keeping with that approach, scientists believed that metastasis was caused by cells spreading outward from their original location.
Based on that theory, all cancer patients would be expected to have metastasis. Many researchers are now shifting to a view that the spread of cancer cells is caused by a pathological relationship between the diseased cells and the host environment.
State-of-the-Art Cancer Immunotherapy from Issels®
Cancer immunotherapy at Issels® is directed at the cancer cells along with the underlying causes for the development of tumors. Contact us to learn more about how Issels® has helped patients achieve long-term remission.