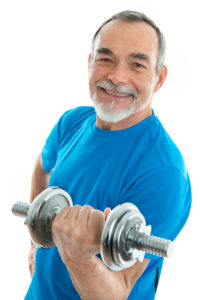 While immunotherapy has proven to be a viable form of cancer treatment, not all patients respond to the currently available methods. A major breakthrough occurred this summer, when scientists found that genetic testing could identify prostate cancer patients who are likely candidates for immunotherapy.
Treating Prostate Cancer with Immunotherapy
Last June, a major clinical trial provided the first evidence that advanced prostate cancer could be successfully treated with an immunotherapy drug called pembrolizumab. Approximately ten percent of patients responded, so the question became how to determine which patients to treat.
A possible answer came in the form of a study recently published in Cell. Scientists from London's Institute of Cancer Research and the University of Michigan joined forces to analyze tumor DNA collected from 360 men with advanced prostate cancer in various countries.
Is Genetic Testing the Solution?
Results indicated that seven percent of the tumors lacked a gene called CDK12. This feature is a hallmark of a unique genetic pattern that contains a greater amount of immune cells than other types of advanced prostate cancer.
In addition, these tumors had more neoantigens, which are proteins that alert the immune system to the presence of cancer cells. Thanks to the higher numbers of immune cells and neoantigens, the immune system already begins to recognize the tumor, which is why scientists think such tumors are more receptive to immunotherapy.
Cancer Treatment for Therapy-Resistant Tumors
Issels® uses genetic testing to individually develop cancer treatment programs that are best suited to a patient's specific needs. Visit our website to learn how we have been successfully using integrative immunotherapy methods to treat advanced cancer.