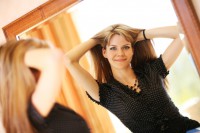 Ovarian and uterine cancers are often detected too late for effective treatment. Immuno oncology got a major boost recently with the development of an advanced Pap test that can provide early diagnosis.
Improving Early Detection of Female Pelvic Cancers
Researchers from McGill University and Johns Hopkins University teamed up to work on PapSEEK. This safe and minimally invasive test uses Pap samples from the uterus, cervix and blood to identify common genetic mutations in cancer DNA.
While the standard Pap test collects samples from the cervix, McGill professor Lucy Hopkins suggested that the team collect samples from the uterus as well to increase chances of detecting other types of cancer. They used a method called the Tao brush technique to improve the sensitivity of the test.
Going Beyond Traditional Testing
PapSEEK was tested on samples from more than 1,300 women from different hospital sites in different countries. Just over 600 of the samples were from patients with endometrial or ovarian cancer, while the others were healthy controls.
The researchers were able to detect 81 percent of endometrial cancers and 33 percent of ovarian cancers, with higher rates when the Tao brush technique was implemented. In addition, there were no false-positive results.
According to Gilbert, the Pap smear has reduced the number of cervical cancer deaths, but endometrial and ovarian cancers were going undetected. Gilbert believes that PapSEEK will be a valuable breakthrough, just as the original Pap test was.
Immuno Oncology for Late-Stage Cancers
Issels® has a proud history of helping patients achieve remission after a diagnosis of late-stage cancer. Visit our website to learn more.